Pickpocket Cocktail
Darcy O'Neil :: October 18, 2006 7:43 PM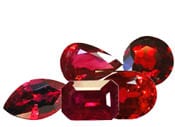 The world is a funny place, and certain cocktails provide a good example of this. I am speaking of the "worlds most expensive cocktail" trend. So what's so funny about an expensive cocktail? Well, it's because people are putting diamonds, ruby's, pearls and gold into a glass of champagne and calling it "the worlds most expensive cocktail" and inanimate mineral chunks are not a garnish. The idea of placing a diamond in a cocktail made with Louis VIII Cognac and 85 Salon Champagne with a splash of bitters and lychee juice does not make it the worlds most expensive cocktail. Mind you, the spirits are pricy, but the inclusion of a diamond only qualifies it as a choking hazard. So what would be a good expensive cocktail to drink, if you had the disposable income?
The idea of "the worlds most expensive cocktail" smacks of marketing. It seems all the marketing people who worked on vodka are looking to expand their portfolio. Actually, from a marketing perspective, making really expensive cocktails seems to get a lot of press. The problem is that the cocktails probably suck and there are better ways to present your beau with an expensive rock. Think about it, do you really believe that a bar / restaurant is going to give a mixologist a bottle of Louis VIII Cognac and assorted other expensive ingredients to "test" new cocktails? Of course not, they are going to, maybe if we are lucky, work with rail spirits and come up with something average. Then they just switch out the ingredients with some pricey liquids and viola, you have the "Worlds Most Expensive Cocktail" after you pop in an expensive stone.

So back to the question: If you had a lot of disposable income and wanted to drink some pricey drinks (more than one or two) what would it be? Well, it seems cognac might be the first choice, just because it seems to reach stratospheric prices as it ages. Scotch might be another choice, but the smokiness can make for an unbalanced cocktail. Vodka? I don't think so. Rum I'd use, but good luck on finding one that's as expensive as cognac.

Wine would be a good place to start because it can be fairly pricey depending on the house and vintage. For example a Chateau Latour or Chateau D'Yquem can run you about $700 per bottle. A good bottle of Sauternes would be a great place to start a cocktail. Obviously because of the sweetness you'd want to cut it with some alcohol and there are only two choices that I see: cognac or vodka. Yes I said vodka. Why? Because if vodka has one good function it's that it is a neutral spirit that won't distract from the primary ingredient in a cocktail. In this case, it may be beneficial for the cocktail. But I digress and I'm going to stick with a grape theme and use cognac. Not Louis VIII, but something a little younger so the wood notes don't kill the delicacy of the Sauternes and preferably something with a citrus note to complement the acidity of the Sauternes. Paul Giraud cognac seems to fit the bill. To finish off the cocktail, and sticking with the grape theme, champagne is the choice. It provide a little bit of dryness to the cocktail and keep the other two ingredients in check.

Pickpocket Cocktail

1 oz Chateau D'Yquem Sauternes (2001) ($419 / 375ml & 13% ABV)
1 oz Giraud Grande Champange Cognac ($310 / 750ml & 40% ABV)
4 oz Krug 'Grande Cuvee' Champagne Brut ($215 / 750ml & 12% ABV)

Add cognac to a champagne flute and pour champagne into glass. Add the Sauternes last. No garnish required.

The cocktail has an average alcohol content of approximately 17%, which if perfect to balance out some of the sweetness and make the cocktail strong enough to be noticeable, but comfortable. The resulting cocktail comes out at a cost of $86.10 and after markup will run you about $250 per serving. I'm sure you could cut a deal with the owner if you drank more than one. Sure, it's not the most expensive cocktail, but you could drink this, enjoy it and not feel like a big sucker. You may even order another one.

Poor Boy Pickpocket Cocktail

1 oz Ice Wine
1 oz Remy VSOP
4 oz Pol Roger Champagne

Add Remy VSOP to champagne flute and then add the champagne. Add the icewine last.