Useful Books for Bartenders and Enthusiasts
Darcy O'Neil :: January 24, 2007 7:44 PM
One of the key ingredients to a great cocktail is knowledge. This is a principal that applies to almost everything but it is often overlooked. The reason most drinks are mediocre is because most people don't think about what they are doing, or they think on a single plane. For example many bartenders are one trick pony's that make super sweet fruit drinks and that's it. One drink, many variations Many people who try to make a martini at home fail miserably because they don't understand that ice and water are important. One way to fix this is to read, but many books are dreadful when it comes to true knowledge. Mr. Boston's bar guide is one of the reasons cocktails are in such a dreadful state. Don't buy it, please. I once owned a copy in college and after I "converted" I left it at the first bar I worked at, never to be seen again, and hopefully not to be used. Try one of these instead.

Cocktail Books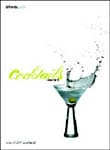 Diffords Guide to Cocktails by Simon Difford
This is one of my goto books when I'm looking for something interesting. Sure, vintage cocktails are interesting but with all the great spirits in the modern world I like to work in the present. Diffords Guide has over 1500 drinks, with photos, and includes both classic cocktails and modern creations. Simon includes a five star rating system for many of the drinks. I find this to be handy when deciding which drinks to shake up.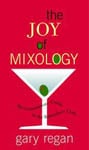 The Joy of Mixology by Gary Regan
This is one of the great cocktail guides. If you are an aspiring bartender, you owe it to yourself to pickup this book. Actually, take that money you were going to spend on bar school and just buy this book and memorize it. This book is practical, the advice is great and it even has a great number of well thought out cocktail recipes. The book is aimed toward the aspiring / professional bartender but it is still a good read if you have any interest in cocktails and mixology.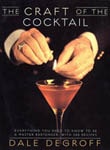 The Craft of the Cocktail by Dale DeGroff
This is another great book for the aspiring bartender, home or pro. The cocktail recipes are good and there are some good pictorials for learning technique. Dale also includes some of his personal creations, which are very good. Dale is one of the best bartenders in the world and his book is perfect for the home cocktail enthusiast or the professional bartender looking to update their skills.



The Art of the Bar by Rollinger and Schwartz
This is one of those books that doesn't fall into the standard cocktail book category. It is written from a bartenders point of view, with unique cocktails "inspired by the classics". Lots of great pictures and stories from behind the bar.

General Books of Related Interest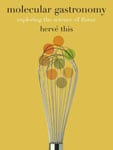 Molecular Gastronomy by Herve This
This is an interesting book for anyone into the Molecular Gastronomy / Mixology. It is a good way to get into the science of food and drink.

On Food and Cooking by Harold McGee
Everything you ever wanted to know about food. I don't think it has a single recipe, but it goes into great detail about thousands of ingredients and the techniques for preparing them. A good reference for anyone who is really, really interested in the ingredients they work with.

Books on Wine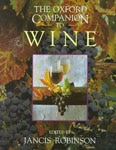 The Oxford Companion to Wine
If you are going to pick up one book on wine, this is the one to get. This is a hefty tome and weighs in with over 1000 pages. Basically it covers every grape, piece of equipment and region valuable to the wine industry. Wines change every year and what is hot one year may not be so hot the next. The trick to appreciate wine is to understand the basics and then decide for yourself. This book will help with that.

Beer Books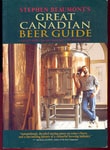 Great Canandian Beer Guide by Stephen Beaumont
Beer is one product that can be produced anywhere in the world because the key ingredients (barley, hops, water, yeast) can be stored for long periods of time, which means they can be shipped around the globe. So many great beers are regional. The mass produced, lowest common denominator beers, such as Bud, Coors, Miller, etc aren't really worth writing about. Anyway, Stephen Beaumont does a great job of reviewing a large percentage of Canadian made beers.