Cocktail Origin Addendum
Darcy O'Neil :: August 5, 2008 8:36 PM
In my previous post I spoke about the original of the word cocktail and posted a couple of old scanned newsprint articles discussing the topic. My opinion was that it came from horses, and that got me thinking about a couple of results I received while searching for the word cocktail in Eighteenth Century Collection Online (University access only, sorry). I found the term cocktail used in a horse's name ("No Cocktail") in a book from 1800 detailing the winning horses for 1799.
The source for horses name comes from the following book: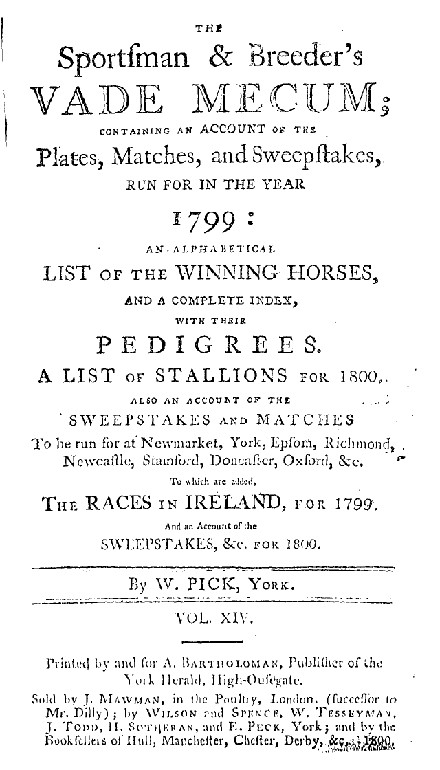 The name of the horse shows up in two publications from the year 1800 and is on a number of pages. A few shown below. But the question is; is this the earliest use of the word "cocktail"? I've heard that it usually shows up in 1806, being used for what we know as the drink. I'll have to ask a few people.