Vodka, the spirit that really does pay the bills for most bars. When I first started writing about cocktails, I wanted to focus on drinks that were complex, flavourful and historical; vodka didn't fit that profile. Plus vodka had plenty of attention already and didn't need more. But that didn't stop marketers from sending me bottle-after-bottle of vodka for my review considerations, though I never requested these bottles. I may have done one or two reviews early on when "booze mail" was novel and then the bottles just went into storage.
Today the world is a bit different, serious cocktails are doing well, and even locally most restaurants are putting creative, non-vodka based, cocktails on the menu. This doesn't mean they are great, but at least they are trying, which is fantastic.
Vodka has its place, and it really took a trip to the Moscow Bar Show in 2011 to figure that out. The combination of pickled foods and vodka is where vodka shines. The sourness of the food chased with some well-chilled vodka makes the vodka sweeter and just more enjoyable. Bar food-pairing: pickle plate with chilled vodka.
Dedicated vodka drinkers can still be annoying. A few years ago while visiting the Dead Rabbit, there was a group of guys at a nearby table—most were ordering cocktails, as one would do at the Dead Rabbit, but one bro wasn't going along. Unpleasantly, he demanded in a loud bark "vodka, extra icy." If you are at a highly respected bar, you might want to stretch out and live a little, there's always vodka extra-icy at home, no preparation skills needed.
With those experiences as a backdrop to this post, my wife and I committed to breaking out of our Manhattan, Daiquiri, Mai Tai trifecta and experiment with the liquor cabinet—vodka included because it is 2018.
First, I tried the spirit, liqueur, Amaro, acid combination (white rum, Licor 43, Bitter Bianco and lime). It wasn't great, but it hinted at potential. With a number of iterations and changes, vodka seemed like it might work. Ditching Bitter Bianco and switching the lime out for Acid Phosphate made a world of difference. The vodka tames the intensity and losing the lime and bitters let other flavours come through.
Yes, bitters and amari are great, but their use can sometimes get out-of-control. Not everything needs to have bitters or be bitter, as discovered with this cocktail.
As much as bitter flavours can dominate a cocktail, lemon and lime juice can as well. When you add lime or lemon juice, your cocktail will always have that fruity lime or lemon flavour. Acid Phosphate is great for when you don't want any flavour in your sour component. And yes I'm partial as the manufacturer of Acid Phosphate, but it really is a clean sour flavour, and a few dashes make a difference. In this cocktail, four dashes aren't enough, and six is too much.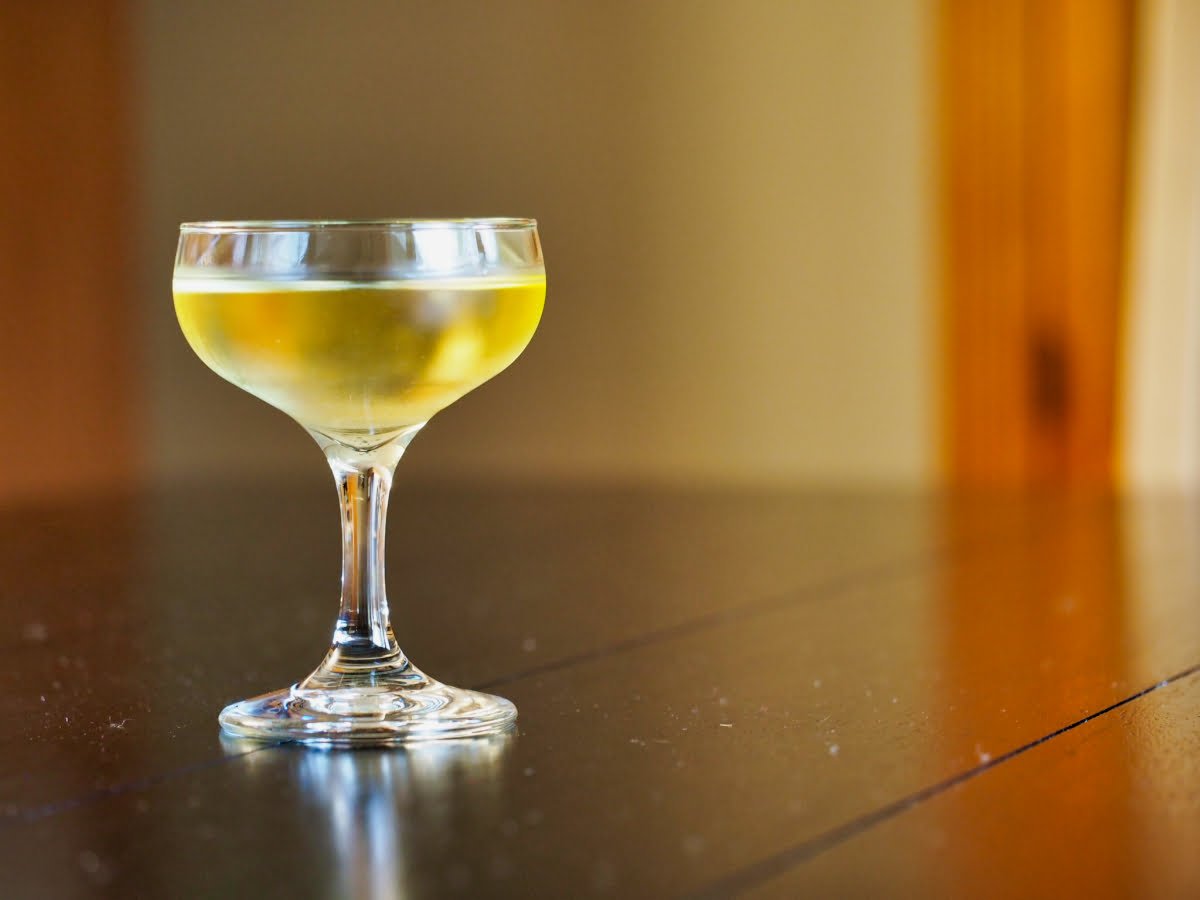 I hear you asking: Did you really usurp the name "Vodka Pays the Bills" for your cocktail? No, not really. When we were discussing this drink, it just came up that bartenders who worked before the great cocktail renaissance served a lot of vodka drinks, and if you've been to industry events, you've seen the t-shirts. The phrase just made a good title for this post, though the name does work for this cocktail.
For the keen bartenders amongst you, this cocktail has a familiar ratio based on the Kamakazi which is similar to the Margarita and related to a Daiquiri. Very few things are new in this world, but simple variations make the world more interesting.
Yield: 1 drink
Vodka Pays the Bills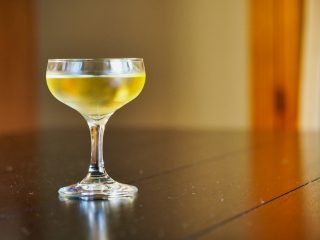 A vodka and Licor 43 martini style cocktail.
Ingredients
1½ oz Vodka
¾ oz Liquor 43
5 dashes of Acid Phosphate
Instructions
Add ice to a cocktail glass
Add all of the ingredients
Stir until well chilled
Strain into a cocktail coupe
Notes
A simple cocktail where Acid Phosphate adds some brightness to an otherwise dull drink.
Nutrition Information:
Yield:
1
Serving Size:
3 oz
Amount Per Serving:
Calories:

150
Sodium:

0mg
Art of Drink has been around since 2005 (13 years!) with the original intent of doing new and interesting stuff. Maybe it is time to explore all those basic things I skipped in the early days. Comments are disabled because the comment sections on the Internet are an opinion dumpster fire, so try hitting me up on Twitter
@dsoneil
or if you don't do Twitter, try email (
dso@artofdrink.com
) or text 815-410-1010.