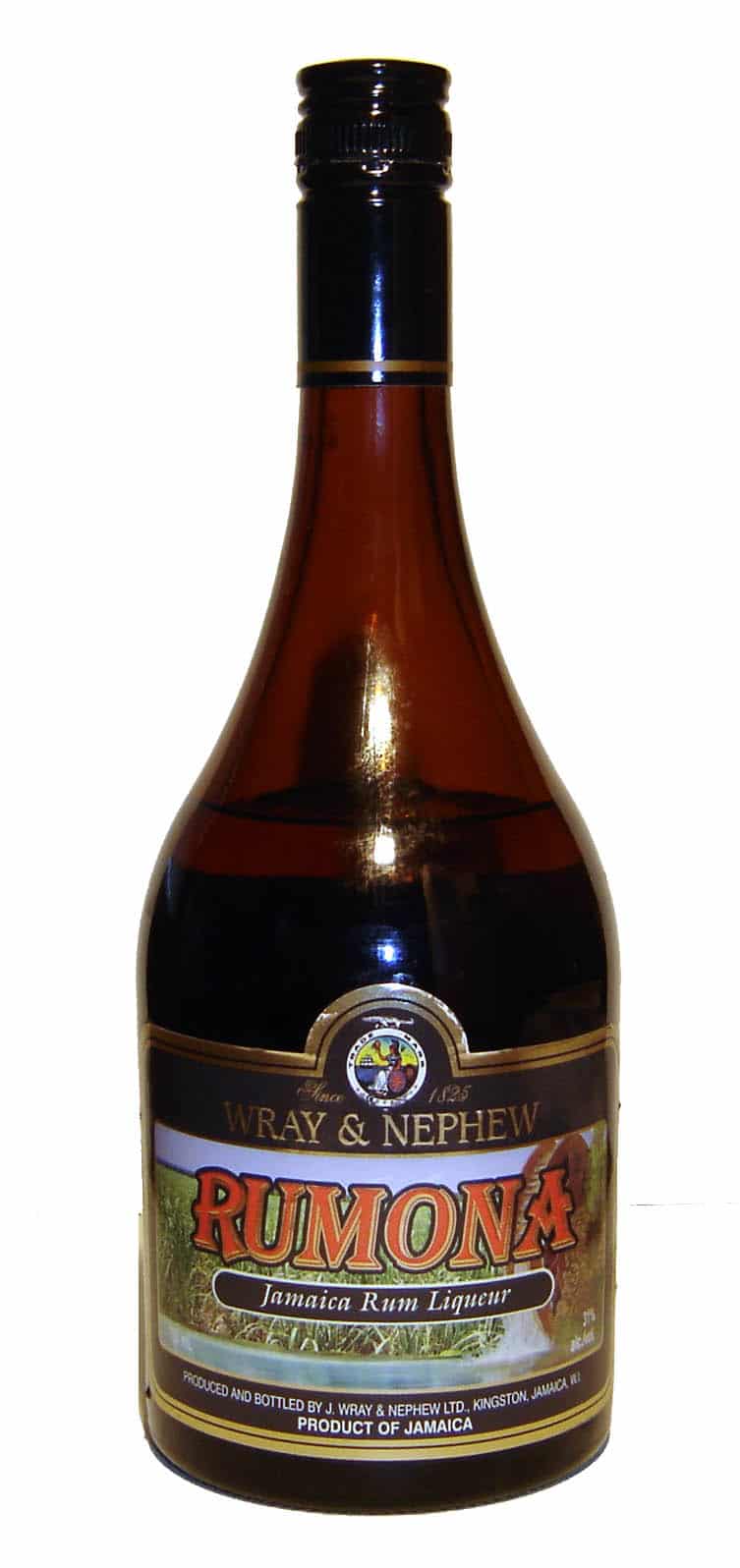 As I was perusing my local liquor store, I came across a product called Rumona, which is a sweet rum liqueur from Jamaica. I'm personally a big fan of rum, but unless you are buying aged rum, it can be a little hot and hellish to sip straight, or even on the rocks. But, a rum liqueur would have all the flavour of rum, without the burn. Seem like a good reason for me to buy a bottle, and I wasn't disappointed.
[wp_ad_camp_3]
Rumona is made by Wray and Nephew in Kingston, Jamaica. For a 750ml bottle, the price was $19CDN, which is quite a deal. From the outside, there doesn't seem to be anything special about this product except that the bottle feels heavy for its size. The liqueur is a pale golden colour, with aroma's of honey, vanilla and rum with a hint of smokiness. When you swirl the glass, you can see that the liqueur is very viscous and clings to the sides. Obviously, this means lots of sugar. Rumona is bottled at 31% alcohol so it helps balance out the sugar nicely.
The first taste impression of Rumona is honey flavoured sweetness, with a little warmth from the alcohol. The rum comes through and leaves a slightly spicy finish on your tongue. Overall it is very pleasant when drinking neat.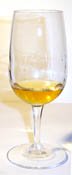 As a stand-alone drink I was pleasantly surprised, most liqueurs are too sweet to drink and are made to be mixed. This made me realize that this product is closer to Drambuie than cheap liqueurs in its flavour profile. That lead me to think that what's good for Drambuie must be good for Rumona. So I took one part Rumona and mixed it with two parts Havana Club (7 Year Old) rum. Basically, I made a rum rusty nail! I know I should of used Jamaican rum, but I didn't have any at the time.
Now I'm a fan of scotch and Rusty Nails so this new drink made me very happy. If I'm in the mood for rum, but feel like a rusty nail, I now have a solution. Obviously, this condition probably only ever happens to me.
[wp_ad_camp_3]
The only problem with Rumona Rum Liqueur is that it may be hard to find. It is rarely exported and when you do find it, it is in limited quantities. There are other rum liqueurs available, and here are a few:
Rum Jumbie
Lord Nelson's Spiced Rum Liqueur
Bacardi Nassau Royale
If you do find a bottle of Rumona, I highly recommend picking it up and trying the, yet un-named, Rum Rusty Nail.