Digging up old cocktails—or in this case fizz recipes—has led me to this interestingly named drink called the Peach Blow. The article is from the May 2nd, 1909 edition of the Philadelphia Inquirer. A reader asked for the recipe of the Peach Blow and the Lilac Fizz. The newspaper was happy to oblige. Over 100 years later, and right in the middle of peach season, I'm happy to bring it to you. I'd do the Lilac Fizz to, but I don't have any Creme de Yvette.
In Ontario this is peach season. An Ontario peach is as good as any other peach on the planet. They aren't over-sized mutant peaches, nor do they have fluorescent coloured skin and flesh, they just have great flavour.
Sometimes I buy imported peaches that look absolutely beautiful, but once you get them home they are a tough, fibrous, bland mess. Local peaches on the other hand are not picked early and ripened on a truck. If you can buy local peaches, they are always better.
Anyway, the recipe for the Peach Blow is fairly simple and if you can make a Ramos Gin Fizz you can make this fizz. I love a good Ramos Gin Fizz, but they can be a pain to make. The Peach Blow seems to take the best parts of the Ramos Gin Fizz and adds a fresh peach.
Peach Blow
1½ oz Old Tom Gin*
Juice from one Lime
One Whole Peach
1 Tbls Heavy Cream
1 tsp Sugar
Soda Water (Perrier)
Instructions: In a mixing glass combine gin, lime, peach, cream and sugar. Add ice and shake the hell out of it. Or, skip the ice temporarily and hit it with a stick blender. This will emulsify the peach and make the drink ultra smooth. Then add ice, shake vigorously and strain into a tall fizz/zombie glass. Top up with Perrier or soda water.
I highly recommend using a stick (immersion) blender (or regular blender) to get the peach blended as smooth as possible. If you just shake the drink you may find it a bit chunky and may want to fine strain it.
This is a pretty tasty drink, maybe a little girly, but still really tasty. If you like the Ramos Gin Fizz, you'll dig the Peach Blow. The whole lime really brings down the sweetness of the drink, giving it a really refreshing quality. If you used a perfectly ripe peach, you'll get all the aroma and flavour it has to offer. The cream makes for a really smooth mouthfeel, again like a properly made Ramos Gin Fizz. The sugar just slightly sweetens the drink, but the peach provides most of the sweetness. The gin gives some background depth.
Using a whole peach gives the drink a solid, smooth, mouthfeel. Where a Ramos Gin Fizz is light as a cloud, the Peach Blow is light but has a more satisfying texture.
If you work at a bar and have access to fresh peaches, put this drink on the menu. It is easier to make than the aforementioned Ramos Gin Fizz, but the Peach Blow gives you everything Ramos has, plus fresh peachy goodness.
There is also a version of this drink that uses strawberries. When the strawberries are blended with the other ingredients, the drink has a red blush similar to the skin of a peach, hence the name.
This is a drink the deserves to be on a menu somewhere, if not everywhere.
* If you don't have Old Tom Gin, just use regular London Dry Gin, or Plymouth Gin and add a little extra sugar (½ tsp)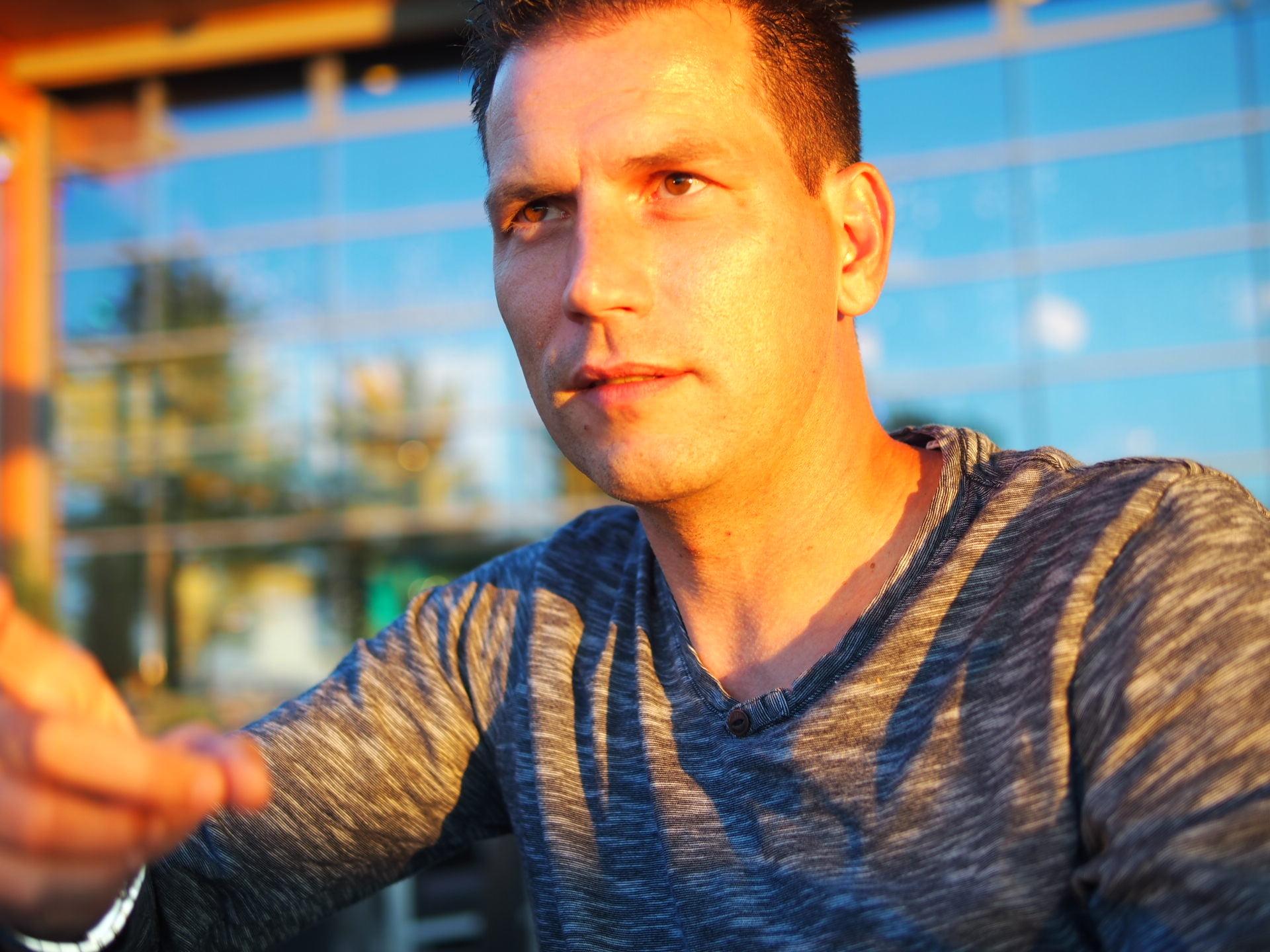 Writer, author of Fix the Pumps, chemist, beekeper and general do-er-of-things, Darcy can generally be found looking for new and interesting things to do, usually over a cocktail. Currently working on more soda fountain history.
Tags:
fizz
,
peach
,
summer
Last modified: November 12, 2018